Shipping
AutoBox24 is generally able to ship your order anywhere around the world. However, due to the nature of some parts and accessories, certain exceptions may apply. Please review our shipping policy below and should you have any questions please email or telephone.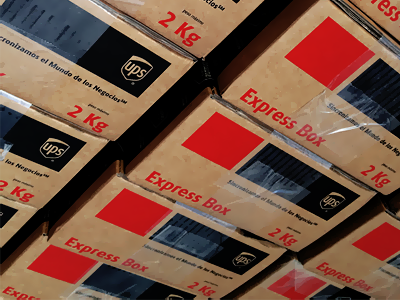 - When you purchase goods from us, we take the up most care in ensuring your order arrives in top condition. All purchases from the online shop are packaged in a manner that is both shock and weather proof.
- Orders are shipped using the major freight providers DHL, UPS & FedEx (actual method available subject to a particular parts location) and offer a worldwide service.
- In order to ship your order we must have a confirmed shipment address, telephone number and email address.
- Quoted postage time is based on average performance to major markets. Actual transit time may vary for origin and destination. Customs and import duties may be applied to International orders (outside of the EU and USA) when the shipment reaches its destination. Such charges are the responsibility of the recipient and vary from country to country. Please contact us directly if your destination is not available at checkout
Hazardous Materials
AutoBox24 is a certified hazardous automotive parts material handler. When ordering hazardous parts, please contact us to review and process your order for accurate shipping information.
Undeliverable or Refused Shipments
If your package is refused or undeliverable, it will be returned to our offices. We will make every effort to contact you when this happens.
Lost or Damaged Packages
Should a shipment be discovered lost or damaged, please contact the carrier and report it as soon as possible, and then contact us. We may follow up with the carrier and investigate on your behalf.