PRIVACY
Data Protection
In general, when visiting our website, no personal data are saved. However, these data (e.g. name, address or email address) are always given on a voluntary basis. No data will be passed on to third parties without your consent.
We point out that with regard to unsecured data transmission in the internet (e.g. via email), security cannot be guaranteed. Such data could possibly be accessed by third parties.
We explicitly disagree with the use through third parties of published contact data, given in connection with the imprint, for promotion emails or further information not solicited by us. The operators of the website reserve the right to take legal steps in case of unsolicited information for advertising purposes, e.g. via spam emails.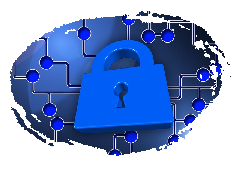 Data protection declaration for the use of Facebook plugins ('like' button)
Plugins from the social network Facebook (Facebook Inc., 1601 Willow Road, Menlo Park, California, 94025, USA) are integrated into our website. The Facebook plugins on our website are identifiable by the Facebook logo or the 'like' button. Here you can find an overview of Facebook plugins: http://developers.facebook.com/docs/plugins/.
When you visit our website a direct connection is established between your browser and the Facebook server via the plugin. Facebook receives notification that you with your IP address have visited our website. If you click the Facebook 'like' button while you are logged into your Facebook account, you can link contents of our website to your Facebook profile. Thereby Facebook can assign the visit to our website to your user account. Please note that we as website owners receive no notification of the content of the data transferred and their use from Facebook. Further information on the data protection declaration from Facebook can be found here http://de-de.facebook.com/policy.php
If you do not want Facebook to record your visit to Autobox24 in your Facebook account, you must log out of Facebook before you visit our website.
Data protection declaration for the use of Google Analytics
This website uses Google Analytics, a web analytics service of Google Inc. ("Google") Google Analytics uses cookies, which are stored on your computer and which allow your use of the website to be analyzed. The information on your use of this website generated by this cookie is transferred to and stored on a Google server in the USA. If IP anonymization is activated on this website Google will first shorten your IP address within the member states of the European Union or other States party to the Agreement on the European Economic Area.
Only in exceptional cases would the full IP address be transmitted to a server from Google in the USA and shortened there. Google uses this information to evaluate your use of this website, to compile reports on website activities for website owners, and to provide other services for website and internet use. Google Analytics will not link your IP address to any other data at Google Inc.
You can prevent these cookies from being installed by configuring your browser accordingly. Please be advised that you may not be able to access all functions of this website if you do so. You can additionally, prevent the data generated by the cookie about your use of this website (including your IP address) from being transmitted to and processed by Google by downloading and installing the browser plugin available at the following link: http://tools.google.com/dlpage/gaoptout?hl=de.
Privacy policy for the use of Google Adsense
This website uses Google AdSense, a service to integrate advertisements offered by Google Inc. ("Google"). Google AdSense uses cookies, text files which are stored on your computer and which enable us to analyse how you use the website. Google AdSense also uses web beacons (transparent graphic images). Web beacons allow the evaluation of information such as visitor traffic on the website, for example.
The information generated by the cookies and web beacons about your use of the website (including IP address) and delivery of advertising formats is transferred to a Google server in the USA and stored there. This information may be forwarded by Google to Google partners. Google will under no circumstances bundle your IP address with other data stored by Google.
You may set your browser to prevent the installation of cookies; however, we advise you that in this case you will not be able to use all the functions of this website fully. By using this website you declare that you agree to Google processing the data collected about you in the manner and for the purpose described above.
Data protection declaration for the use of Google +1
Collection and sharing of information:
You can share information worldwide with the Google +1 button. Via the Google +1 button you and others can receive personalized content from Google and our partners. Google stores the information that you provided them for your +1 content along with information about the website you were viewing when you clicked the +1 button. Your +1s can appear to others as a notice together with your profile name and photo in Google services, such as in search results or on your Google profile, or elsewhere on websites and advertisements on the internet.
Google stores information about your +1 activities to improve Google services for you and other users. In order to use the Google +1 button, you need a public Google profile visible to the world, which at least includes the name chosen for your profile. This name will be used across all Google services. In some cases it may replace another name you have used when sharing content from your Google account. Google may display your Google profile to others who have your email address or other identifying information.
Use of collected information:
In addition to the above-mentioned uses, the information you provide to Google is used in accordance with Google's data protection declaration. Google may share aggregate statistics related to users' +1 activity with other users and their partners, eg publishers, advertisers, or connected websites.
Right of access, blocking, or erasure
As user of our website you have the right to your stored data, its origin and recipients, and purpose of its processing, and a right to have this data corrected, blocked or erased. If you have further questions on personal data you can contact us at any time at the contact details provided in the legal notice.