Why choose Spare parts from AutoBox24?
Did you know that you can save an average of 45% off your car service bill when you buy auto parts online? At Autobox24 , our mission is to offer every driver a truly modernized, optimized way of maintaining their car, the best car or vehicle. Put simply, we're here to find you the best parts for your vehicle at the perfect price.
By shopping with AutoBox24, you're joining thousands of our customers arround world who are turning away from overpriced mark-ups, and easily sourcing auto car parts. Easier to use than any other site and with one of the most powerful search tools around, we pride ourselves on the ease and accuracy of our website. To back this up, we are more than happy to offer a 100% Fitment Guarantee, meaning you can spend less time trying to find parts through the internet and spend more time on the things that really matter.
Autobox24 covers all maintenance and performance needs, offering a comprehensive selection of parts and accessories that never compromise on quality. From brake parts to suspension kits, mufflers to engine components, we offer a huge quantity of over 10,000,000 parts and accessories. We only stock renowned and respected brands, with years of excellence in their respective fields behind them, including Bendix, BOSCH, MANN and XFORCE, therefore you know our products can be trusted.
Save time,save money. Choose AutoBox24.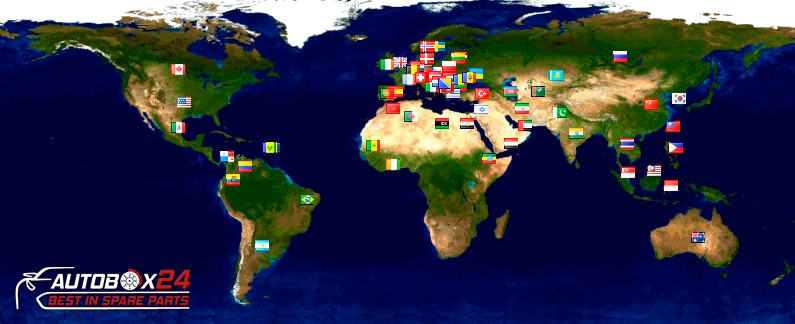 Parts
Aston Martin
Audi
Bentley
BMW
Bugatti
Chevrolet
Chrysler
Dodge
Ford
Isuzu
GMC
Jaguar
Jeep
Lamborghini
Land Rover
Lincoln
Mercedes-Benz
Mini
Porsche
Rolls Royce
Toyota
Volkswagen
Volvo